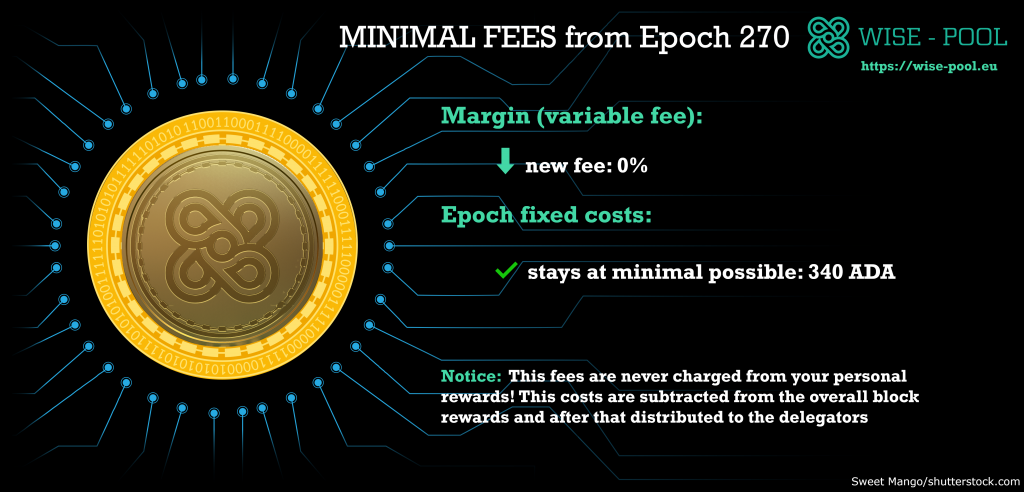 Hello dear Cardano Community,
I have decided to change my pool fees to the minimum possible settings.
As a result, only the 340 ADA will be deducted from the block rewards! Even if it does not make a significant difference in mathematical terms, I also do it to stay competitive and to give more to you delegators!
The changes will come into effect in 2 epochs: So from epoch 270!
I will keep these settings until the pool reaches about 10 million stakes in ADA.
Thank you and a successful staking,
WISE-Pool (Arthur)