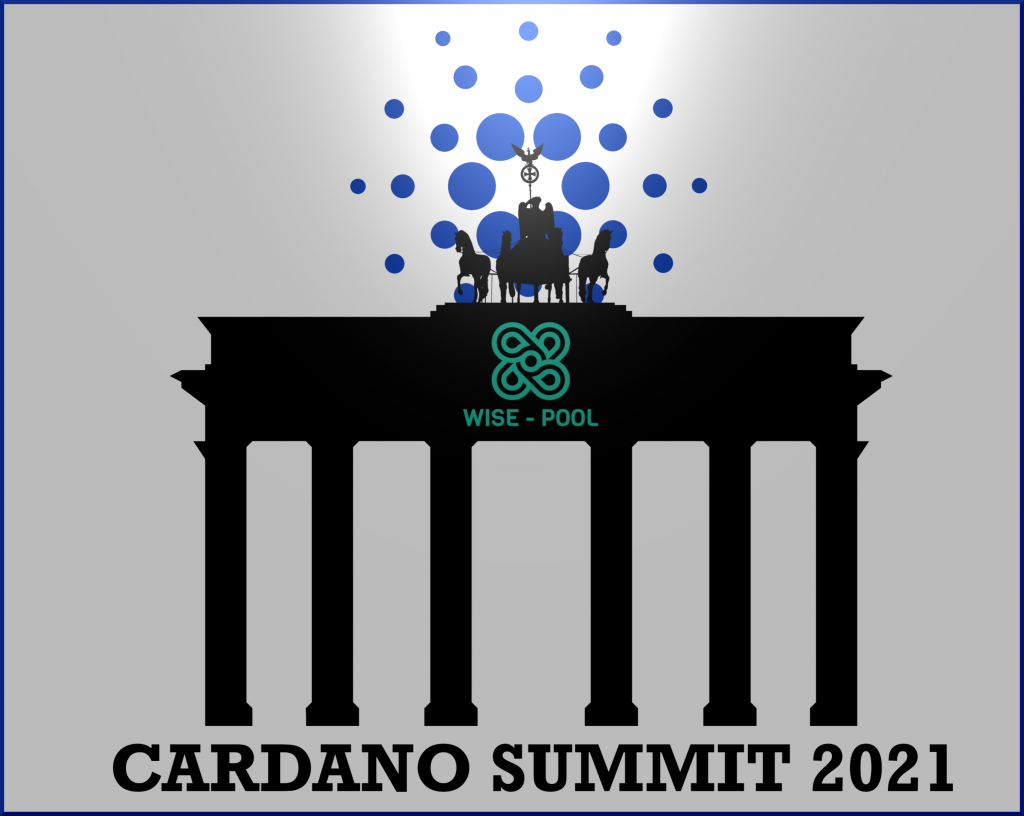 Hello Cardano community,
In view of the upcoming Cardano Summit Event, I have created a unique NFT. You can win this NFT! – Cardano Summit 2021 Berlin (pool.pm)

How?:
– Just delegate at least 100 ADA to my pool [WISE] by September 26, 2021 23:59:59 UTC.
The winner is drawn by lot and receives the NFT on the stake address.
P.S .: I will also be live at the Cardano Summit in Berlin. I would be very happy to meet some of you!