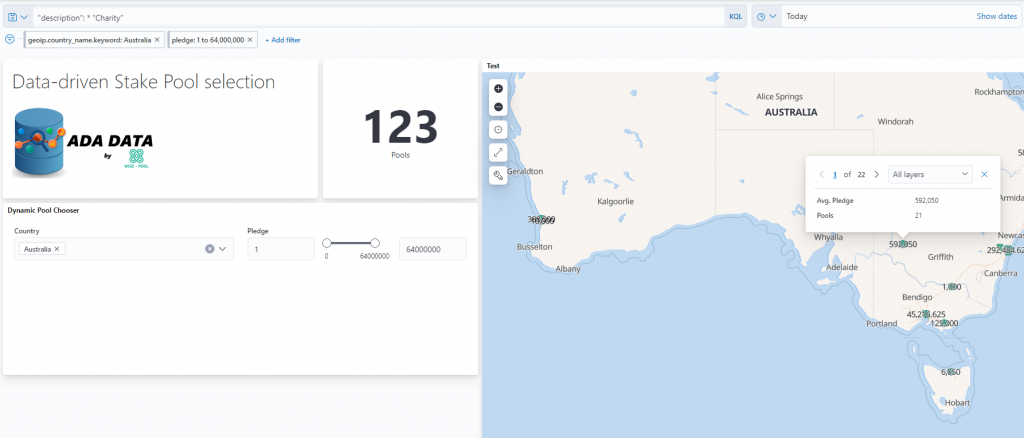 Hello Cardano-Community,
i have some good news:
The first big alpha update for my platform https://ada-data.eu is finished.
We achieved the following points:
Setup of test server with cardano-node, db-sync and graphql support
Structure of database / datasets and backend based on Elasticsearch
First diagrams and logics
The screenshot shows a first prototype approach for a dynamic pool selection based on certain criteria that the delegator specifies.
I would look forward to initial feedback or ideas that you think can be useful in connection with the platform.
I am also happy about any support in the form of delegations to my pool (WISE)
Also check out my Cardano catalyst proposal for this project: ada-data.eu – Catalyst proposal – WISE-POOL
Stay safe and see you soon,
Arthur